March (month)
Discuss

1
37,465pages on
this wiki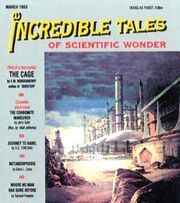 March is the third month of the Human year.
Events by day
Edit
March 1

March 3

March 6

March 21

March 22

March 29
Other events
Edit
2153

2285
Appendices
Edit
Apocrypha
Edit
Some of the events in the Eugenics Wars novel The Rise and Fall of Khan Noonien Singh, Volume 2 took place on March 15, 1993 and March 17, 1995.
Many events in the novel Articles of the Federation took place in March of 2380.
External link
Edit